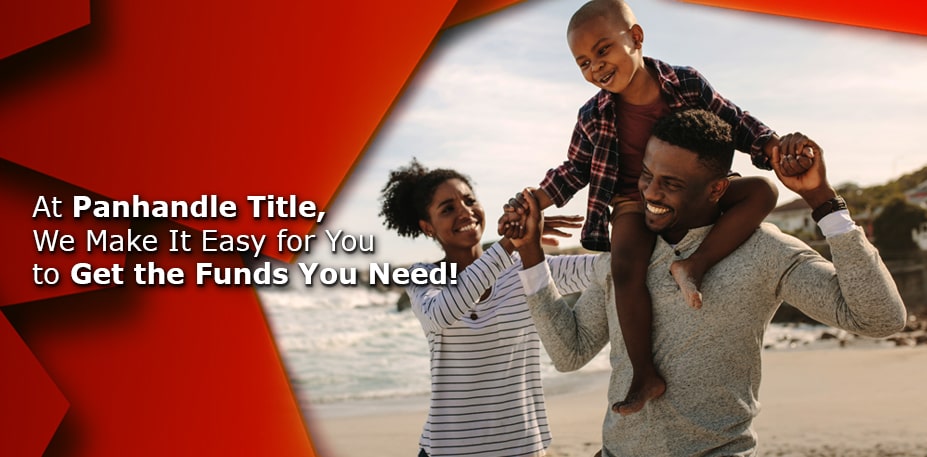 If you're searching for the best title loans near Panhandle, Florida, you may not know where to start. So, in this guide from Panhandle Title, we'll discuss a few steps you can take to make sure you get a good rate on your car title loan, as well as convenient service.
1. Compare Rates & Loan Amounts Between Lenders
First, it pays to compare lending rates between title lenders. Depending on the value of your car and your income, you may be able to qualify for a lower rate or a higher loan value, depending on the lender you choose, which may give you more flexibility. 
2. Learn More About Loan Requirements
All title lenders have different requirements, so make sure you're eligible before you apply. For example, we require the following at Panhandle Title:
A free and clear car title in your name
Proof that you make $1,000 or more per month (net income)
Proof of residency
Your vehicle for a quick 5-minute inspection at our office in Cottonwood, AL
If you meet these requirements, you can qualify for a car title loan even if you have bad credit. However, each lender is different, so make sure you consult their website or get in touch to learn more about the different requirements of each lender.
3. Find Out How the Application Process Works
Some lenders may let you apply online, while others may require you to come to a title loan office. You can usually find out more information about the application process on a lender's website – click here to learn more about the application process at Panhandle Title. 
4. See How Fast You Can Get Your Funds
Depending on the title loan company you choose, you may be able to get cash for your car title, or they may write you a check. Some lenders, particularly those that operate online, may even deposit your cash directly into your bank account, so be aware of this – you'll need a checking account that's in good standing with your bank if you choose a lender that offers direct deposit.
Ideally, your lender should be able to provide you with your cash right away – or within 1 business day of your application, at most. Avoid any lender that has a reputation for lengthy waiting times!
5. Avoid Companies That Charge Prepayment Penalties
A prepayment penalty means you'll be charged additional fees for paying your loan off early. Avoid any lender who charges these penalties. Paying your loan off early is a good thing – your title lender shouldn't punish you for it!
Need a Title Loan in the Florida Panhandle? Come to Our Office!
At Panhandle Title, we offer fast title loans with minimal requirements and same-day loan payments. If you need emergency cash in the area, don't wait – apply today! Got questions? Need help? Give us a call at (850) 785-2274 or contact us online to get assistance.